'Tis the season for holiday treats! We're talking candy canes, Christmas cookies, figgy pudding, fruitcake, gingerbread houses, yule logs and more. Whether you need cookies for holiday cookie exchanges, goodies for hostess gifts or just something yummy to satisfy your own sugary cravings, there are a number of inclusive companies run by people with disabilities ready to serve your sweet needs.
The following dessert companies each strive to fill our communities with skilled employees of all abilities… all while filling bellies with delicious holiday treats.
Where to Find Holiday Treats
Available at nationwide locations, plus online sales with shipping
"Changing the world one cookie at a time" may simply sound like a catchy slogan to some. In reality, it's a serious business strategy addressing disability representation in the workforce. Company owner Collette Divitto shares that it pains her to know that over 80% of people with a disability that are capable of work cannot find paying jobs – a statistic she, an adult with Down syndrome, was once a part of. Described as a "tough cookie" by many, Collette began stirring cookie batter and, more importantly, stirring up the conversation surrounding workplace inclusion.
Collette has earned accolades as a disability advocate and speaker and, of course, as a baker. Her signature treat, The Amazing Cookie, is packed with chocolate chips and cinnamon (available in regular or gluten-free). Other flavors, using organic ingredients, include peanut butter, oatmeal raisin and an unexpected breakfast cookie.
In addition to fulfilling local orders in Charlestown, Massachusetts, Collettey's stocks shelves at numerous retail locations. Plus, shipping nationwide, Collettey's has an online shop that features multiple cookie order selections, company swag and themed gift baskets that are great for both corporate and personal gift-giving. Two holiday gift baskets feature Christmas décor in addition to the sweet treats, and Collettey's sells a holiday doggie treat basket too. Collettey's Cookies also offers a Happy New Year gift basket that will surely help those craving a sweeter start to the new year ahead.
Available in St. Louis, MO
Since 2012, Destination Desserts has been on a roll of delivering the best treats in town — literally. You see, equipped with a food truck, Destination Desserts travels throughout the metro area to businesses, events, parks and other locations. At its core, Destination Desserts is a nonprofit social enterprise founded, owned and operated by the Center for Head Injury Services, an organization that helps people with brain injuries, autism and other disabilities lead full and productive lives.
Those in St. Louis looking to add flavor to holiday parties may consider ordering one of Destination Desserts' Holiday Trays, overflowing with chocolate-covered pretzels, dessert bark, fudge, jumbo cookies and sticky bars. There's also a holiday breakfast box featuring assorted breads, homemade granola, muffins and scones.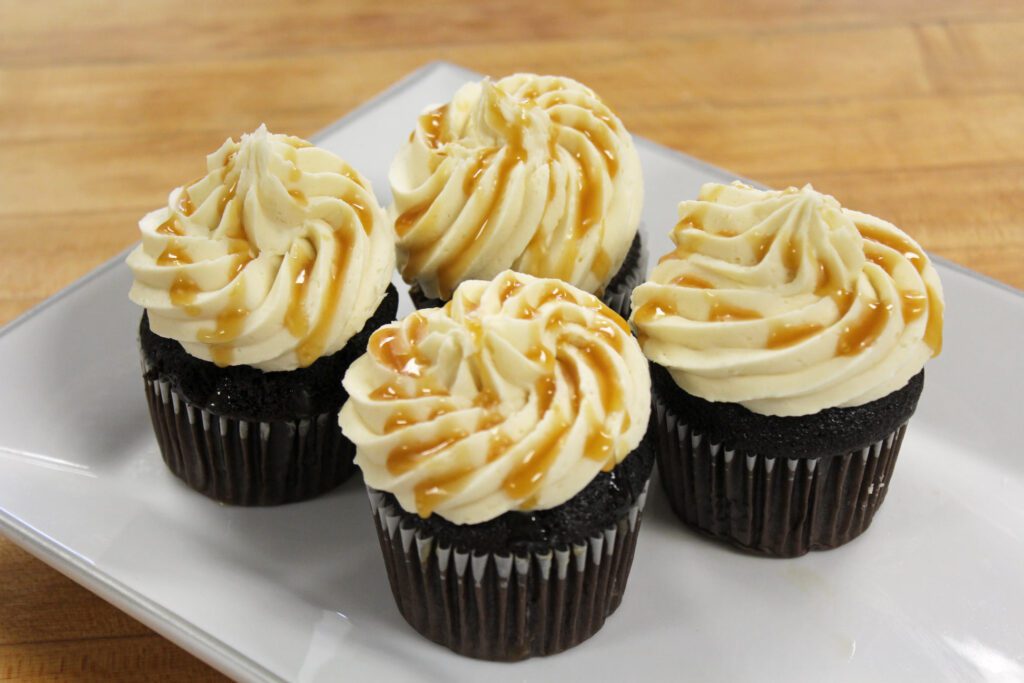 Available in Kenosha, WI
Kenosha Awesome Cookies makes scrumptious cookie kits to delight Wisconsin residents (local sales only). They operate out of the Kenosha Achievement Center (KAC), which provides services and programming for adults and children with special needs. A couple of years back, with a rolling pin in hand, KAC rolled out an initiative to develop job skills that could seamlessly transfer to community settings and workplaces.
Each cookie-baking kit created by Kenosha Awesome Cookies consists of one 16- or 32-ounce Mason jar filled with the dry ingredients needed to freshly bake cookies. Customers just need to add the ingredients listed on the label of the jar and pop into a warm oven to achieve ooey-gooey goodness. This season's featured flavor is Dark Chocolate Peppermint Crunch. Other flavor choices include dark chocolate peanut butter, white chocolate lemon, triple chocolate chip and M&M's. If you live in the Kenosha area, order via email at kenoawesomecookies@thekac.com or call (262) 658-9500.
Online sales, shipping nationwide
When it comes to choosing popcorn for your Christmas tree's popcorn garland, Popcorn for the People should pop to mind. This inclusive business is run by Steve Bier and his son, Samuel, an adult with autism. They work alongside a team of employees with autism spectrum disorder. Employees are trained to cook, package and sell delicious gourmet popcorn. And lucky for them, it all happens within a fun workspace full of buttery aromas!
Popcorn for the People uses non-GMO kernels and non-GMO sunflower oil, and pops kosher and gluten-free options. They offer 11 gourmet flavors, available for purchase online in bags or tins. Nibble your way through the unique flavors, such as Cookies n' Cream, Dark Chocolate Espresso and Chicago Baked Cheddar.
Available at locations near Sag Harbor, NY; plus online sales and shipping
In 2016, Shirley Ruch founded South Fork Bakery to help establish meaningful employment opportunities for adults with disabilities. As a speech and language pathologist focused on children with autism, Ruch recognized that her former students struggled to find work after high school. So, she whipped up a purposeful baking effort! She explains that she already incorporated cooking and baking into therapy practice, as it fostered socialization and direction-following.
This holiday season, South Fork Bakery is making gift-giving and cookie exchanges easier than ever with three holiday cookie basket size options: large (48 cookies), medium (24 cookies) and small (16 cookies), plus other order choices. Assortments flavors include gingersnap, wheat-free oatmeal raisin, wheat-free chocolate chip, blondie bars, wheat-free chocolate chunky brownies and peppermint brownies. Beyond the holidays, South Fork features party platters and cookie packets with individually-wrapped goodies, vegan/gluten-free "em-power" bars and more deliciousness.
Available at various shops in Pisgah Forest, NC
Want to leave something other than chocolate chip cookies on a plate for Santa Claus? Reason to Bake suggests its White Chocolate Cranberry, bursting with the juicy tartness of cranberries, melt-in-your-mouth white chocolate chips and a light cookie texture. Reason to Bake is an artisan small-batch bakery in the North Carolina Appalachian Mountains, specializing in gluten-free, all-natural cookies that are freshly made from scratch.
This company was founded by a mother-daughter team, Elise Sampson and Carolyn Sampson, with a mission to foster entrepreneurship among young adults with intellectual disabilities. Carolyn, who has Down syndrome, infuses creative flavors into her gluten-free cookie line, such as Spicy Ginger Cookie and Cranberry Oatmeal Cookie, in addition to a decadent Chocolate Chip.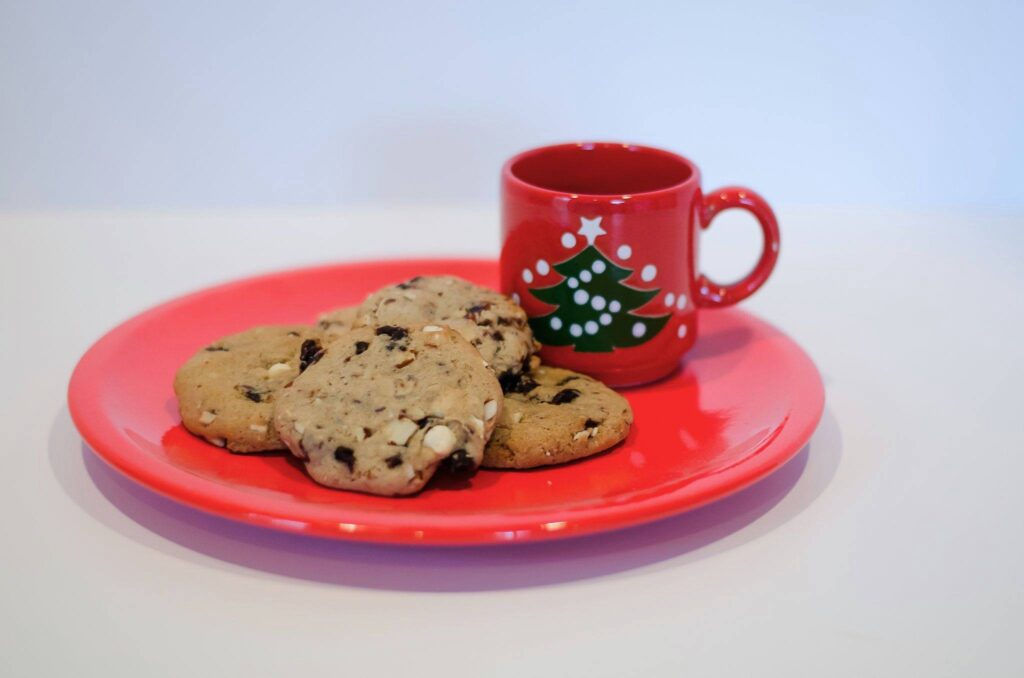 Available in Lawrenceville, GA
Want to know the secret ingredient that makes Special Kneads and Treats among the best bakeries? Inclusion! Yes, Special Kneads has 34 paid staff and 7 volunteers, of which 28 staff have a disability. This inclusive workforce makes assorted cakes, cupcakes, cheesecakes and other sweet treats.
For the month of December, Special Kneads is serving up limited-edition cupcake flavors, including cherry pistachio, eggnog, frosted cranberry, gingerbread, hot chocolate and peppermint crunch. Rumor has it that Mrs. Claus favors the Holly Jolly Cupcake, which is vanilla cake with an orange white chocolate ganache filling, topped with green colored (orange flavored) cream cheese frosting and a red nonpareil. And it's probably that Santa Claus will treat himself to the Christmas Morning Cupcake, made of red velvet and topped with cream cheese frosting, crumbled bacon and a syrup drizzle.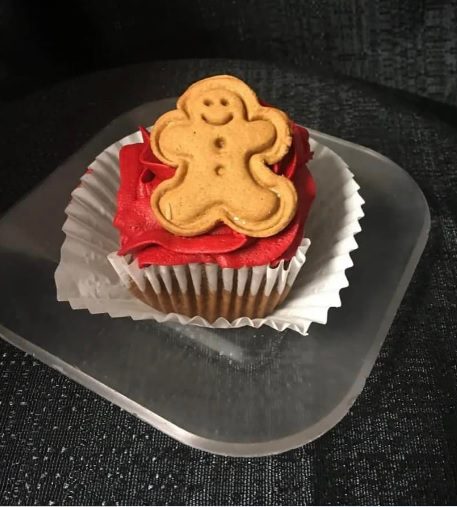 Located in Virginia Beach, VA
In 1987, Sugar Plum started its mission-based bakery with four individuals in their training program. Since then, this inclusive company has provided skills training and employment to well over 1,000 individuals with developmental disabilities.
Thanks to its large seasonal menu, Sugar Plum is committed to spreading Christmas joy through assorted holiday desserts. Eat up rum balls, yule logs, streusel Christmas tree cake, gingerbread cookies and many other seasonal classics. Need holiday party platters for breakfast or dessert? Sugar Plum Bakery has the scoop on the goods!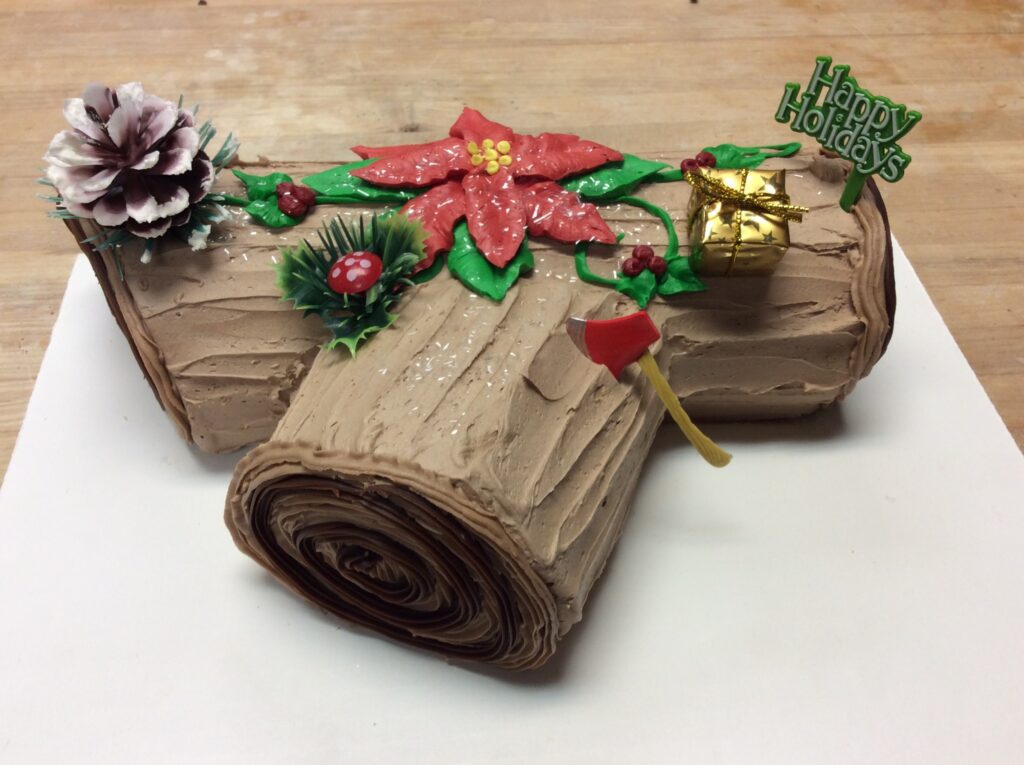 Happy holidays… And happy snacking on these holiday treats!
For more holiday content like this, read: