The Americans with Disabilities Act (ADA) was signed into law in 1990 to mandate civil rights for persons of all abilities. Prior to the signing, people with disabilities getting and performing equal employment just wasn't the priority it is today. Buildings and public transportation weren't accessible; and, workplace accommodations and assistive technologies weren't valued or even considered. Thankfully, as a result of the ADA, almost all these things are common place; and federal resources ─ such as the Employer Assistance and Resource Network on Disability Inclusion (EARN), the Job Assistance Network (JAN) and the PEAT initiative ─  aim to make all aspects of employment accessible, from the application process to retirement.
One of the most practical improvements stemming from the ADA legislation, however, is the motivation to create office equipment and environments that enable employees with disabilities to perform their jobs to the fullest. Wise employers and human resource directors are better understanding the benefit of granting all employees the proper tools for success!
Accessible Workstations and Mounts
1. Get-Up Table
This portable, height adjustable table comes with everything a worker needs to sit and stand, from handlebars to arm rests for support and a hand control that lowers and raises the table as desired. An attachable sling is also available to function as a lifting system. Other accessories include back, knee and heel supports to accommodate a variety of needs for every user. $6,212.50 | Ropox.com
2. Vision Table
This table is made with wheelchair and visually-impaired users in mind. It has a unique tilting tabletop that can be moved up to 71 degrees—a wonderful solution for reading accommodations and other activities for school, work and enjoyment throughout the day. There are two versions: one that tilts with a hand control and another with the touch of a button that includes a safety stop. $1,785-$2,551.50 manual version; $3,188.50-$4,158 electric version | Ropox.com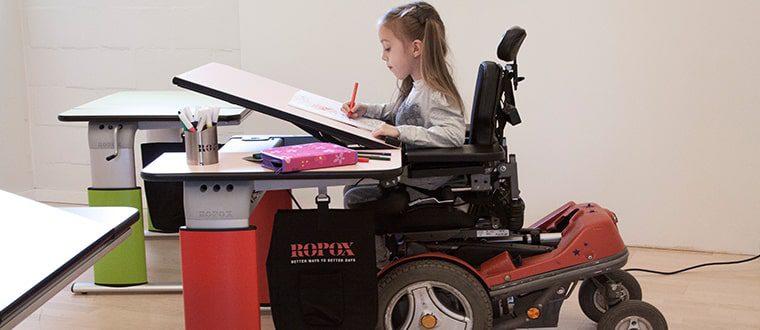 3. Programmable Standing Desk
Unlike the previous two, this height adjustable table is especially for tech-minded employees. Along with its whiteboard surface, its height can be adjusted using an app on your phone. It comes in many colors and sizes, with sleek accessories available for displaying multiple monitors, holding computers and a power supply. $799 | ZeroGravityTables.com
4. Ergotron WorkFit-S Single LD Sit-Stand Workstation
Instead of being a complete tabletop, this product can be attached to a table and enables your keyboard and monitor to move up and down simultaneously as you adjust the height with a gentle push or pull of the hand. Ideal for those who prefer to alternate sitting and standing throughout the work day. $685 | BoundlessAT.com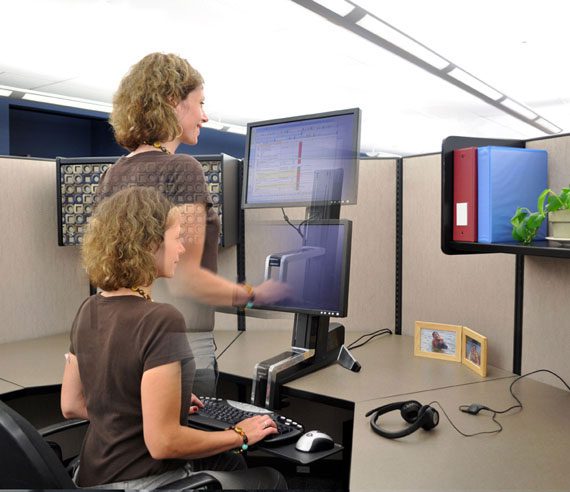 5. Desk Mount Stand
Rather than keeping a monitor above your desk, this stand is for 17" laptops of many known brands. Along with the expected vertically moving arm, it also has additional dual-folding arms that move from side to side and tilts the laptop forward. $100 | BoundlessAT.com
6. Laptop Desk
This laptop stand is similar to the one described above, except for the fact that it can be attached to a couch, bed and exercise equipment as well. The site also has stands for tablets, projectors and vehicles, so it's definitely worth alook. $149 | AirDesks.com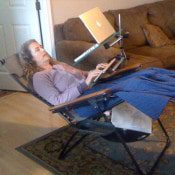 Other Workspace Accessories
7. Sihoo Ergonomics Office Chair
This office chair is not only stylish but follows the natural curve of the spine to prevent back problems that occur from sitting in standard chairs. It allows the user to adjust the headrest, lumbar pillow to ease stress on the lower back and even tilts back for some relaxation during a long stint of work. New $209 / Used $175 | Amazon
8. Flash Furniture Ergonomic Kneeling Chair
Do you find yourself too short for most office chairs? I know I sure do! I'm 4'11" and this one has done the trick for my needs. Its seat and kneepad are tilted to make your back curve forward into its proper position, with handlebars to adjust yourself on the seat. The backrest isn't adjustable, but it works for my petite height and my knees no longer ache from the kneepads as they did initially. $109 | Amazon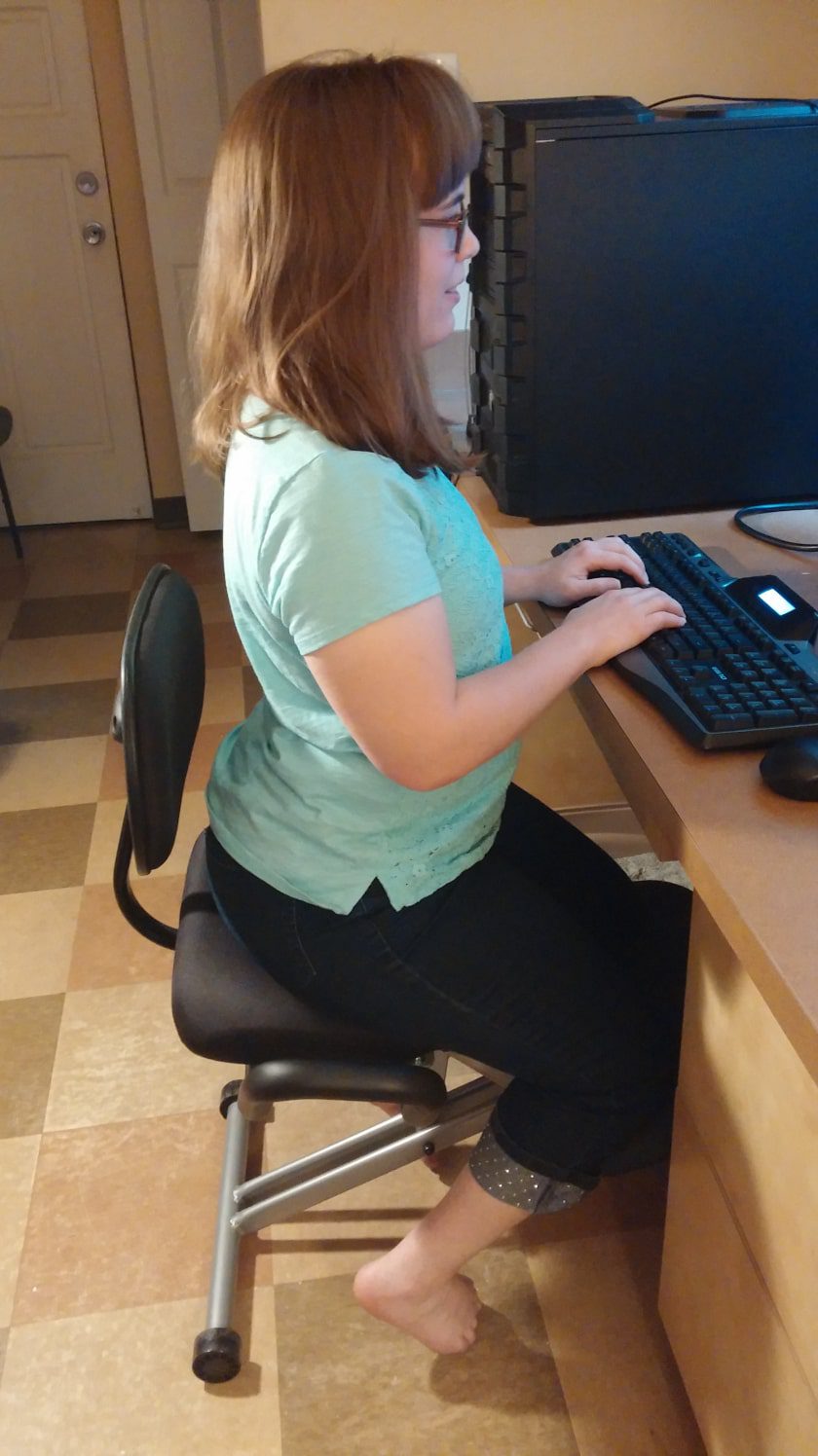 9. Penclic Mouse
This "pen mouse" replaces all the hand-sliding and flat clicks of a traditional mouse with three-to-five buttons that perform common clicking functions and a sensor that moves the cursor across the screen as you tilt the pen—all without using a tablet! Each model comes with a different set of buttons and scroll wheel positions for those who are right-handed, left-handed and ambidextrous. Bluetooth, USB and wireless options are available depending on which you choose. $65-$90 | BoundlessAT.com
10. Arc Touch Mouse
This mouse rests your hand into a natural curved position, can be used up to 30 feet away from a computer and the magnetic strip built into it allows seamless page scrolling with the swipe of a finger. Turning it off is as simple as flattening the device. Its battery lasts an impressive six months per charge, and its magnetic transceiver can snap under the mouse once you're ready to take it with you on your travels. $90 | BoundlessAT.com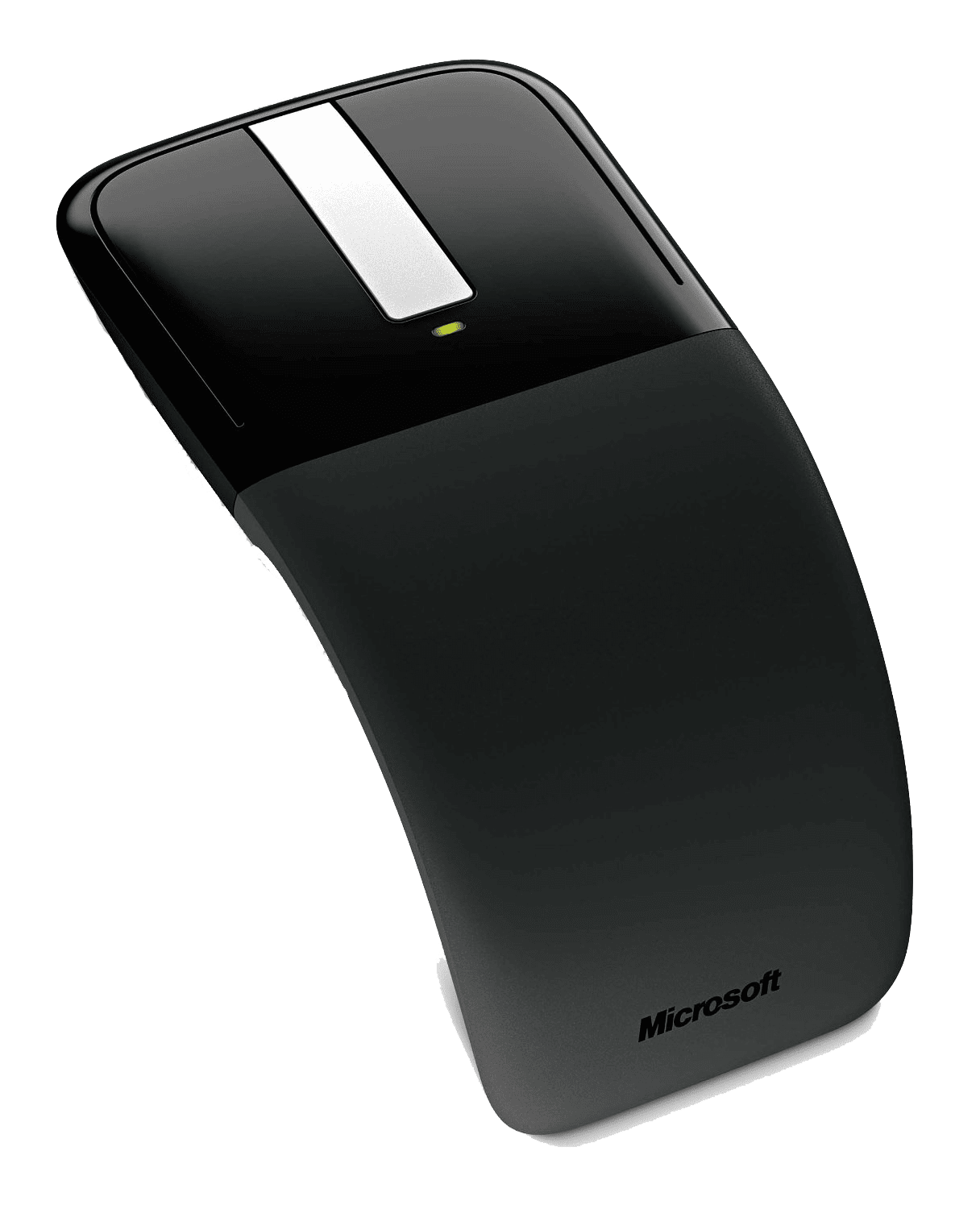 ‍11. Suction Cup Mount
This basic suction cup mount holds your cell phone for you and keeps it secure on flat surfaces to grant hands-free use. Other models are also available for Kindles and tablets. $45-$211 | BoundlessAT.com
12. One Hand Keyboards
There are many types (see options in link) of keyboards for one-handed users, whether you have a disability or work at a job where you need to keep one hand off the keyboard to perform clerical and design work. Prices vary. | BoundlessAT.com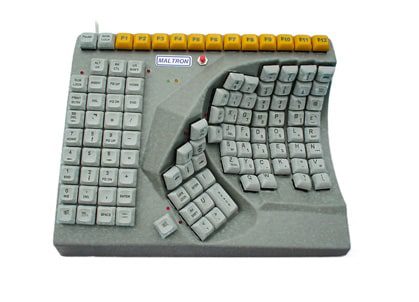 13. Phones for Those with Disabilities
This source has many accessible phones (including smartphones) for those with hearing loss, low-vision or hand limitations. Prices vary. | FocusOnDisability.org.uk
14. Merlin Elite CCTV
Are regular screens too hard to read without magnification? The Merlin Elite not only provides up to 70 times magnification of the screen, but 28 viewing modes to find the perfect balance of contrast and brightness for every user. It even reads text aloud with Nuance® software. $3,495 | BoundlessAT.com
15. BIGtrack Trackball Switch Adapted 2.0
For foot users or those with limited motor control, this eye-popping mouse lets a user control the cursor more easily with its 3" trackball and two mouse-clicking buttons behind it. It also includes two plugs for switches and a connection port for a second mouse (regular or trackball version). Watch the inspiring video below to see how it empowered a user with ALS. $85 | InfoGrip.com
Which devices have you used? Tell us on Facebook, Twitter and Instagram. 
Editor's note: AmeriDisability does not guarantee the prices listed in this article; please check retailers.