Heading to the beach? To ensure that packing for the sand and surf is as stress-free as possible, AmeriDisability has compiled a list of accessible beach gear. We know these summer essentials will help maximize fun in the sun for you and fellow beach-goers of all abilities.
Adaptive Kayak
Water enthusiasts of all abilities can dive right into sporting adventures this spring and summer. Freedom Kayaks was founded with a mission to provide more people with 100% independence on the water. And they just so happen to sell adaptive kayaks that help make it possible. The ticket price of this beach gear is a bit lofty, but the experience is priceless!
$3,000 | Freedom Kayaks
Disability-Friendly Beach Towels
Sammi Haney's DisabilityShirts.com is an online retailer featuring apparel and many other products that celebrate the disability community. Does the name sound familiar? Well, you may have seen Sammi, who was born with osteogenesis imperfecta type III (also known as brittle bone disease), portray the role of Esperanza Jimenez on Netflix's original series Raising Dion, which is produced by Michael B. Jordan. Inspired by his sassy little girl, Sammi's dad, Matt Haney, designs their fun and diverse product line. Check out the many beach towel designs featuring positive disability-themed messaging.
$35 | DisabilityShirts.com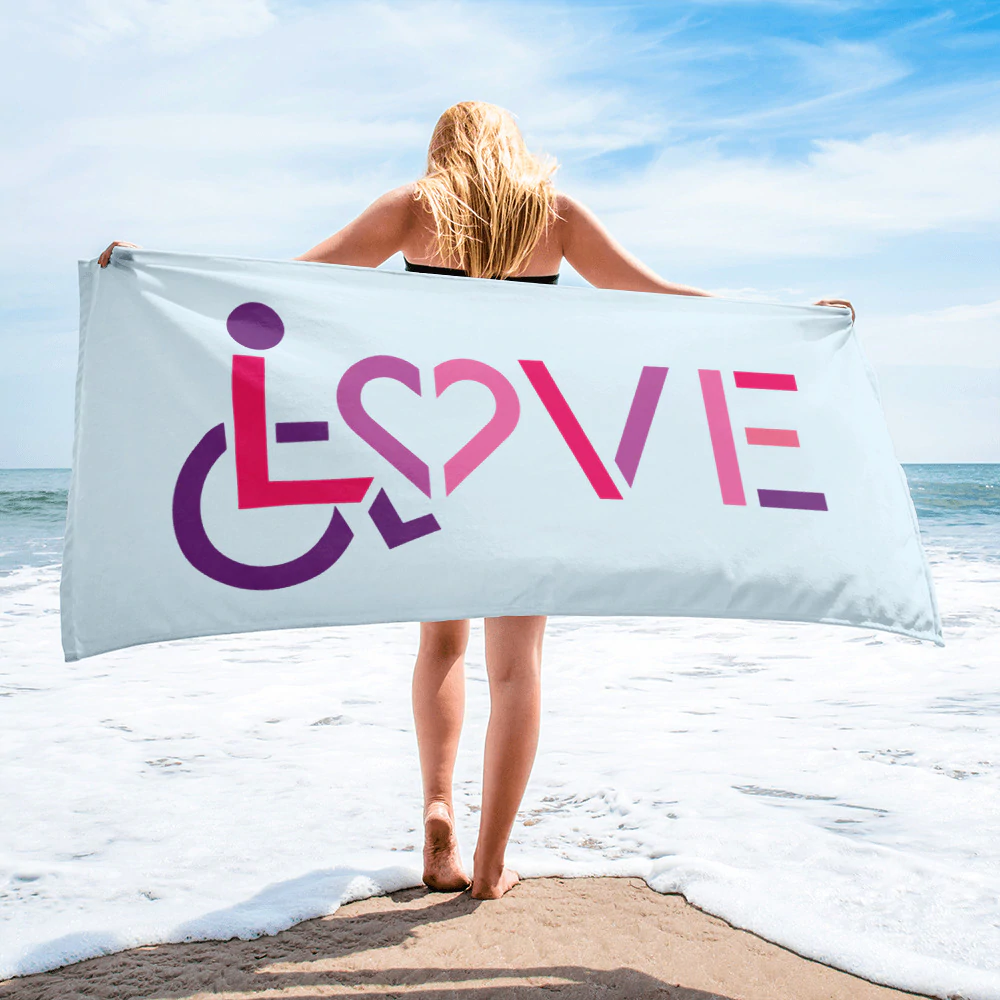 Ear Band Swimming Headband
Standard ear plugs can feel awkward, especially for those with sensory sensitivities. This comfortable headband by Mack's helps prevent swimmer's ear; and is especially recommended for those with ear tubes or ear drum perforations. The headband is two-color reversible and adjustable.
$5.99 | Walgreens
Fishing Pole Holder
Avid anglers will be hooked by this accessible beach essential. Made by Maddak, this adaptive fishing pole holder is the "reel" deal! The movable attachment can be adjusted to fit various chair bars.
$56.95 | Mobility-Aids.com
Hand In Mug
Hydration is essential while basking in the warm beach sun. The Rehabilitation Advantage Store designed this adaptive drinking cup with individuals with disabilities in mind, such as those who struggle with arthritis, tremors, spasticity and limited hand control. The 16-ounce, dishwasher-safe container features a center hand slot for easier gripping.
$22.50 | Amazon.com
Hydrating Mineral Sunscreen
According to the National Eczema Association (NEA), people living with eczema are even more vulnerable to the sun's damaging rays and have more challenges finding sunscreen products that work for their skin. A number of sunscreens have earned the NEA's Seal of Acceptance, such as Hydrating Mineral Sunscreen SPF 50 Body Lotion.
$15 | Target
Insulated Medication Bag
Ideal for insulin users or anyone who needs to keep medication temperature-controlled, this small insulated bag comes with two ice packs. And it's durable and water-resistant too.
$17.98 | Amazon.com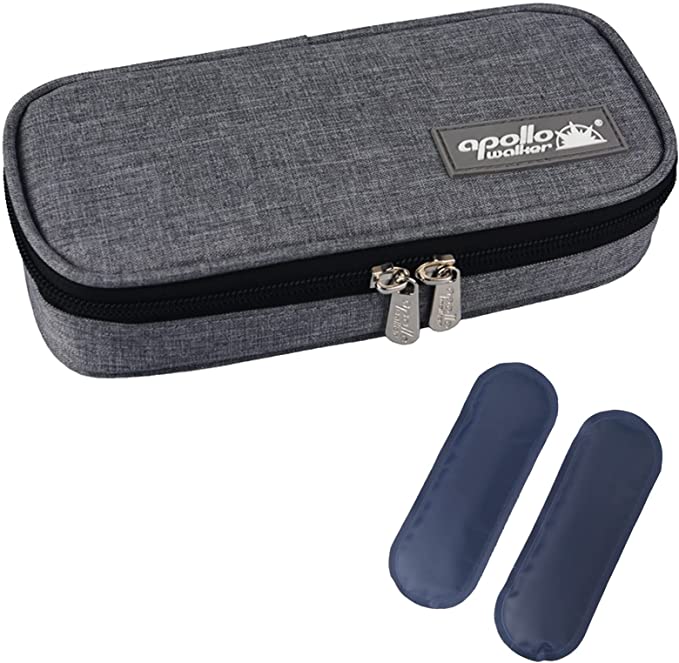 Lotion Applicator
As your lather on the sunscreen, this long-handled applicator will help cover your back, legs, feet and other hard-to-reach areas of the body. It comes with four replacement pads so you can enjoy beach season to the fullest.
$9.99 | Amazon.com
Memory Foam Wheelchair Cushion
The Everlasting Comfort Gel Infused Memory Foam Cushion is ventilated with strategically placed holes to allow for airflow. It uses heat-responsive technology to form to the body and provide ideal support.
$46.95 | Amazon.com
Mess Bags
If you love shelling, be sure to get this 3-pack set, featuring blue, yellow and orange shell collection bags. Thanks to its mesh material, shaking off or rinsing off sand and salt water is a breeze.
$13.98 | Amazon.com
Motorized Beach Wagon
Beach gear – accessible or otherwise – can be tricky to transport. To add a bit of ease, the Sandhopper is a heavy-duty, self-propelled wagon. Battery-operated with the help of a thumb switch, wagon-users can control speed and direction.
$1,995 and up | MySandHopper.com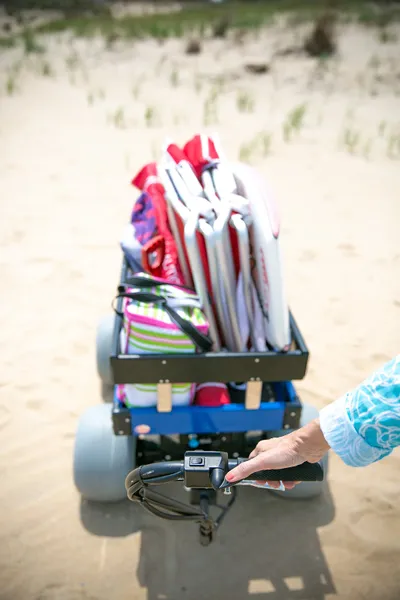 Hands-Free Necklace Fan
Prepare to beat the summer heat with the O2COOL® Deluxe Necklace Fan. This lightweight, hands-free accessory has a vertical air vent to allow for optimal cooling to the face and upper body. It's battery-powered to last roughly 12 hours.
$9.99 | Bed Bath & Beyond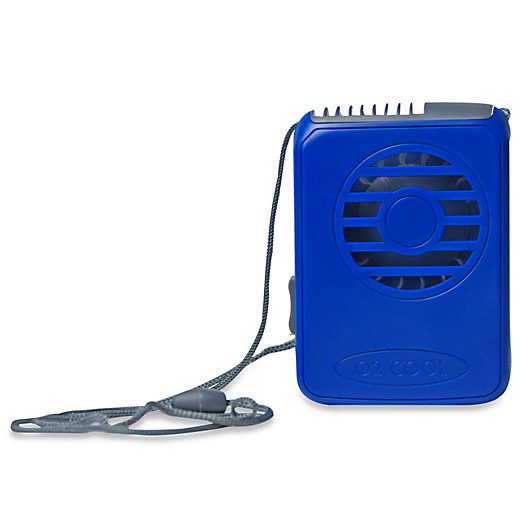 Prescription Goggles
Swimmers with vision issues may benefit from a pair of prescription swim goggles. This accessible beach gear can come either with pre-made step diopter prescription lenses or custom-made lenses with one's personalized prescription.
Prices vary | SportEyes.com
Sand & Water Fine Motor Toy Set
This fun beach toy set will help strengthen fine and gross motor skills through play! Discover four new ways to learn in the sand and surf with your little beach babes. The set includes a squeezy bottle, spinner, wavy dropper and scooper, all designed for fun and functionality.
$15 | SpecialNeedsToys.com
Scoppi Beach Shovel
This is far from a standard flimsy beach shovel. The Scoppi Shovel is designed to allow bare feet to comfortably step down on the curved footrest to dig. The shovel's wide-body design makes it easier for diggers to keep their balance. It also has a pull-out sifting tray to inspire sand and shell play.
$26.95 | FatBrainToys.com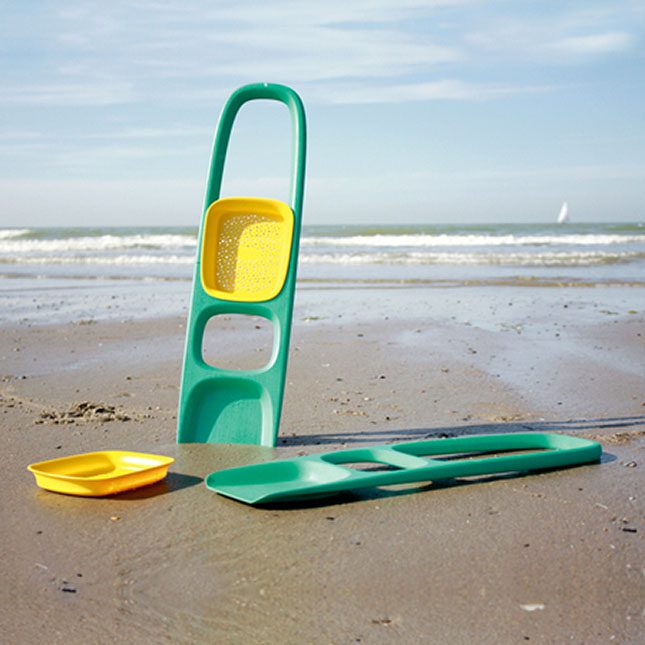 Shell Scooper
The accessible Sand Dipper allows for beach-goers of all abilities to hunt for shoreline treasures. Thanks to its adjustable handle, conch shells, shark teeth and all sorts of beach finds are within reach.
$32.99 | Amazon.com
Soft Pouch Bottle Holder
This soft cup holder easily attaches using a Velcro closure on wheelchairs to hold drink containers. But users call it the "everything pocket" because it can also hold keys, sunglasses or any other small beach essential.
$14.99 | Amazon.com
Snap Sunglasses
Because ADHD can affect one's ability to focus or remain attentive, people with ADHD often misplace belongings, like car keys, cell phones and sunglasses. With just a quick and easy snap of these SunSnap glasses onto your arm, you won't have to worry about losing your beach shades!
$17.99 and up | SunSnapKids.com
Swim Vest or Puddle Jumper
Fun in the sun is the goal but, of course, safety precautions should always be prioritized. Be sure to outfit yourself and/or loved ones in properly-sized child or adult life vests if needed. The Stearns Life Vest, available in several designs, has a cleverly positioned back zipper and buckle closure, paired with a hybrid rash guard.
$39.99 | SwimOutfit.com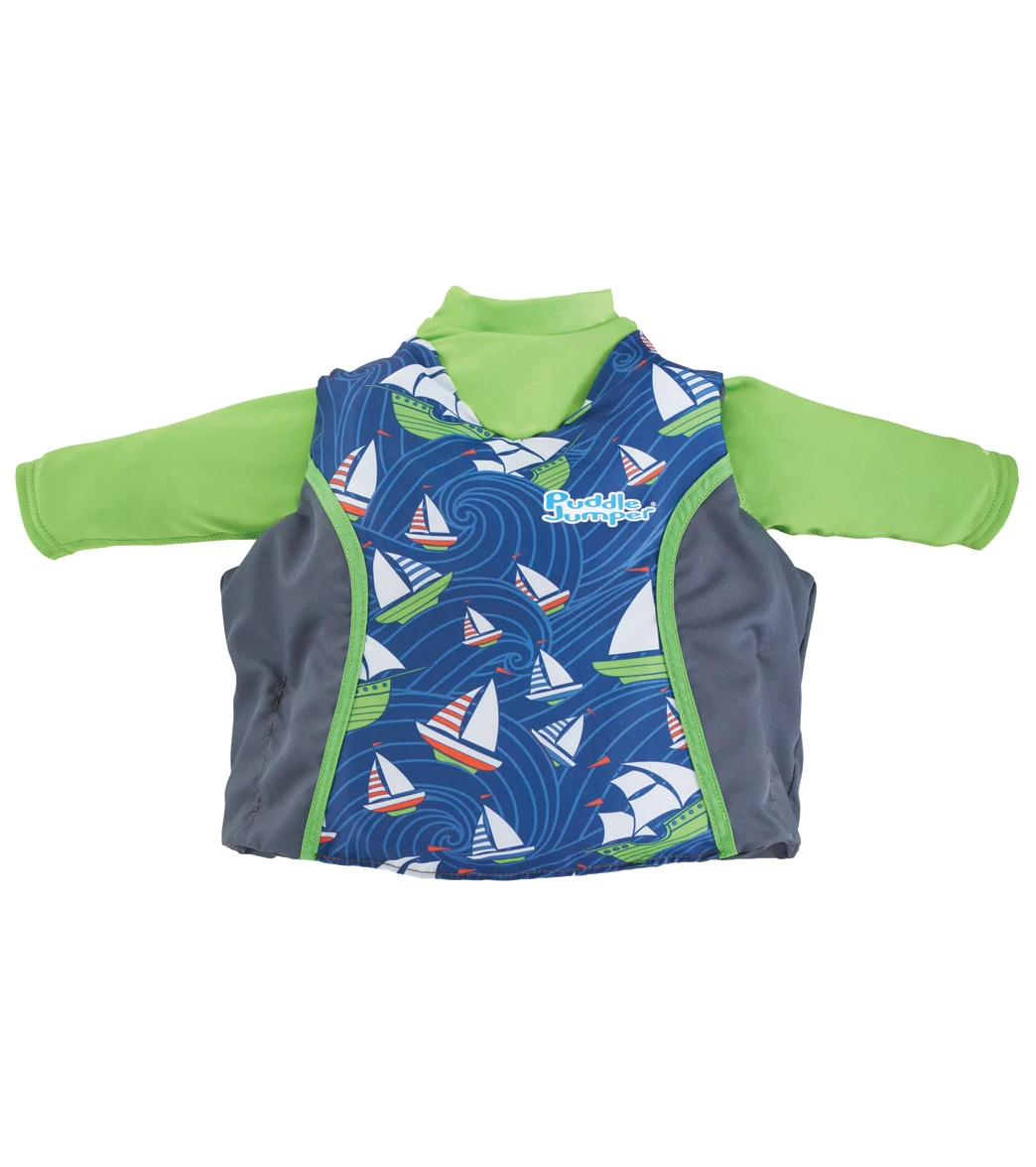 UPF 50+ Sun Protection Hat
A part of the Masumi Headwear, a collection made for people with hair loss, the Rosabella design is a beautiful must-have for any spring/summer wardrobe. Ideal for beachgoers with hair loss due to cancer, chemotherapy, alopecia and other types of medical conditions, this hat's shape provides sun protection, without seams so skin isn't irritated. It has beautiful, breathable fabric and a hidden elastic strap.
$45 | Masumiheadwear.com
Waterproof Phone Holder
Capture every picture-perfect moment of your beach day by using a waterproof phone holder. Whether you're snapping a selfie in front of the sunset or clicking away while the kiddos play, you can make a splash with lasting memories.
$9.99 | Amazon.com
Water-Resistant Speaker
While the sound of crashing waves may be music to your ears, a small, water-resistant speaker is a handy beach item. Whether you want to listen to therapeutic tunes, an informative podcast or an entertaining book on tape, the JBL Bluetooth speaker easily clips onto bags or bars.
$39.95 | Amazon.com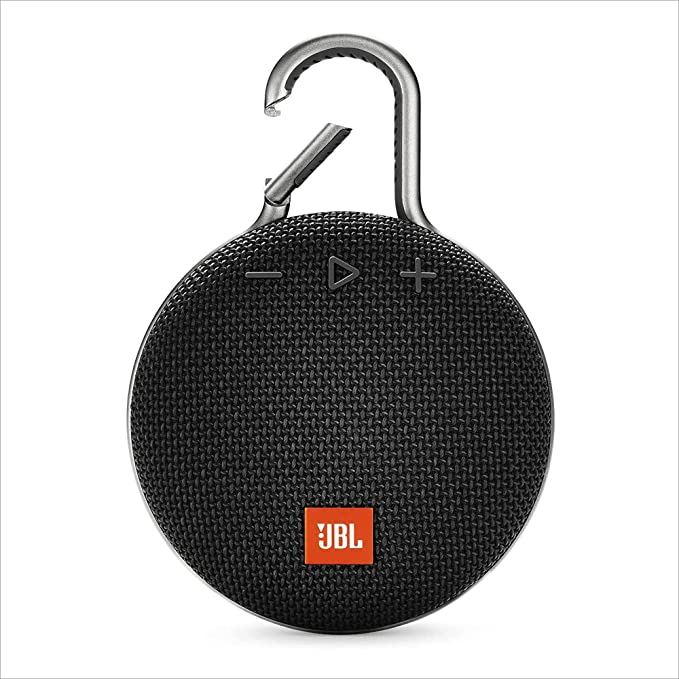 WaterWheels® Floating Beach Wheelchair
Beach enthusiasts looking to invest in their favorite pastime will love the accessible WaterWheels. This floating beach wheelchair allows access from dry land directly into the water, whether it's at the beach, lake, waterpark or pool. It can support up to 250 pounds and has three seat positions (one to transition the user to the chair and two comfy reclining positions).
$2,075 | Marine-Rescue.com
Wearable Microfiber Towel
The GoGo is a quick-drying, microfiber towel. It can open fully (like a typical flat towel), be draped over a person with easy Velcro closures or be transformed into a cozy wearable garment. Available in different styles and sizes.
$39.95 | Amazon.com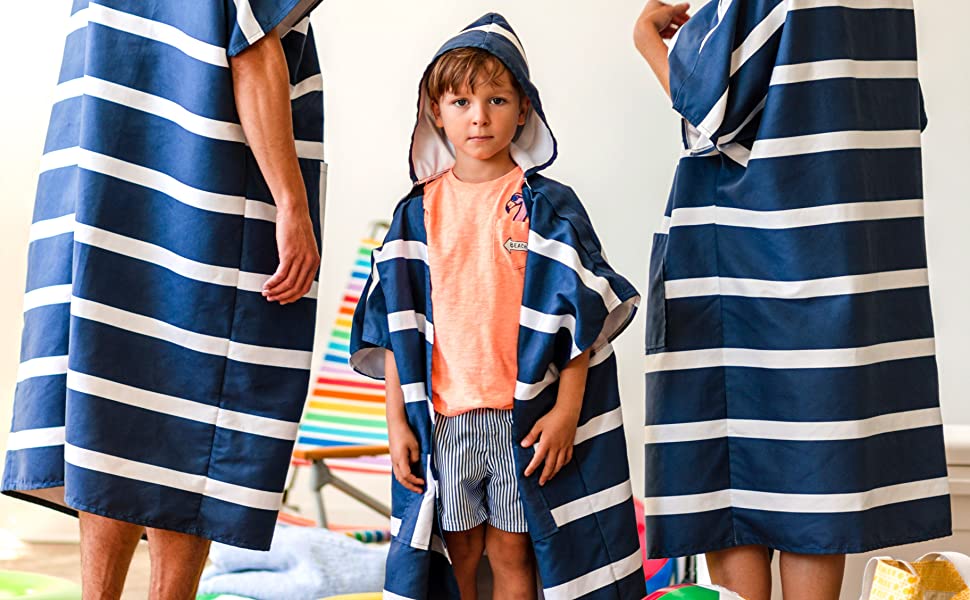 WheelAir System
WheelAir offers temperature control products designed to fit wheelchairs. The line includes an array of choices, like a cushion cover, backrests, lumbar support and more.
Prices vary | WheelAir.co.uk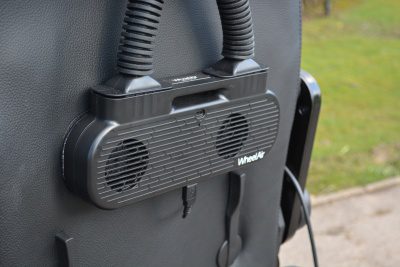 Wheelchair Bag
The vibrant hues of this bag design are perfect for a bright beach day. This wheelchair-friendly bag is water-resistant and offers ample storage for larger items like water bottles, books, a small oxygen tank, a towel and other accessible beach gear. Plus it has several smaller pockets and an adjustable strap. And you can also order a matching wheelchair armrest pouch.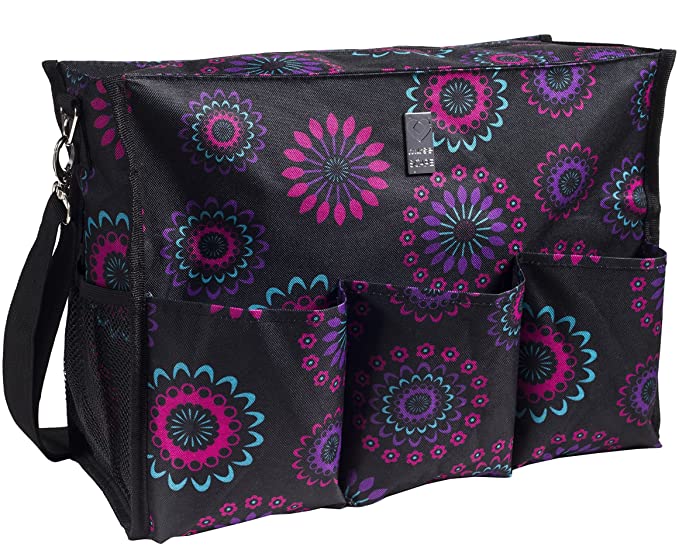 $29.97 | Amazon.com
Wheeleez™ All-Terrain
Wheeleez™ is a beach wheelchair conversion kit. That means a wheelchair user can convert a basic wheelchair into a beach-ready wheelchair. Kits are available in three different wheel sizes.
$303 and up | Wheeleez.com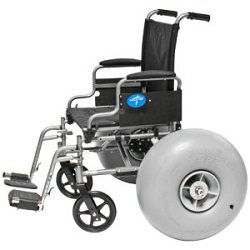 Wheelchair Seat Belt
The terrain at the beach can create a bit of a bumpy ride. But this soft, T-shaped restraint belt, by Kavil, can help provide added safety for wheelchair users.
$23.99 | Amazon.com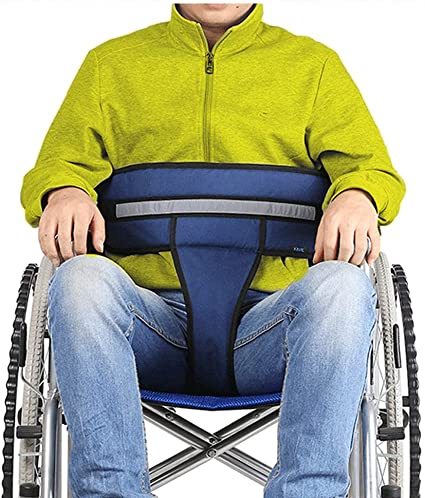 Wheelchair/Scooter Umbrella
If lugging a cumbersome tent or umbrella is too inconvenient, this outdoor umbrella by Yobee may be a suitable alternative. Ideal for personal use, a beach-goer using a wheelchair or scooter can stay shielded from the direct sunlight. It has an adjustable stem to custom height and positioning.
$13.99 | Amazon.com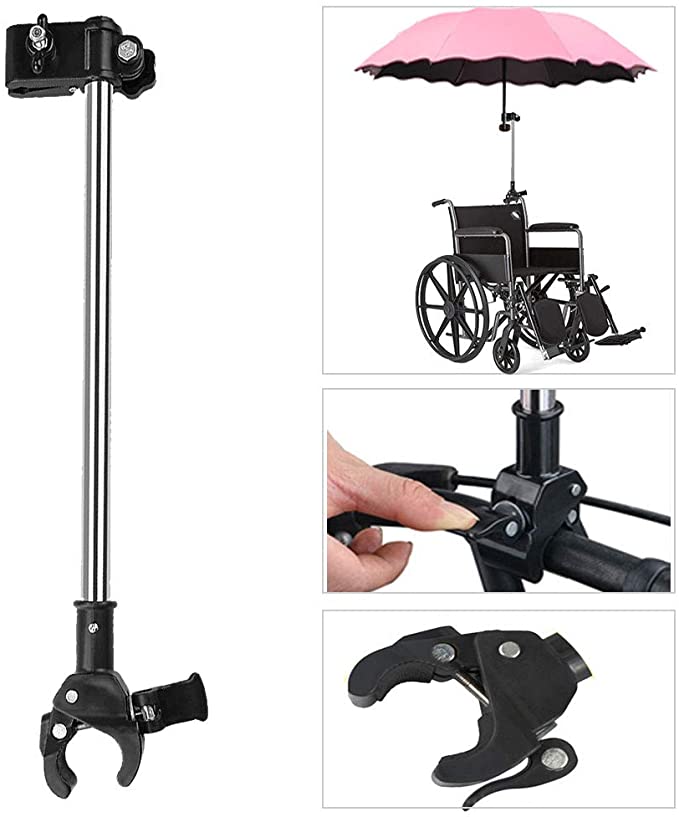 Zappos Adaptive Sandals
Zappos adaptive footwear collection features tons of beach-friendly, easy-on, easy-off sandal options. A classic slip-on could work well for some but, for those who prefer added support, the UGG Sport Yeah features a removable heel strap. This adaptive shoe is available in various colors and sizes.
$59.95 | Zappos.com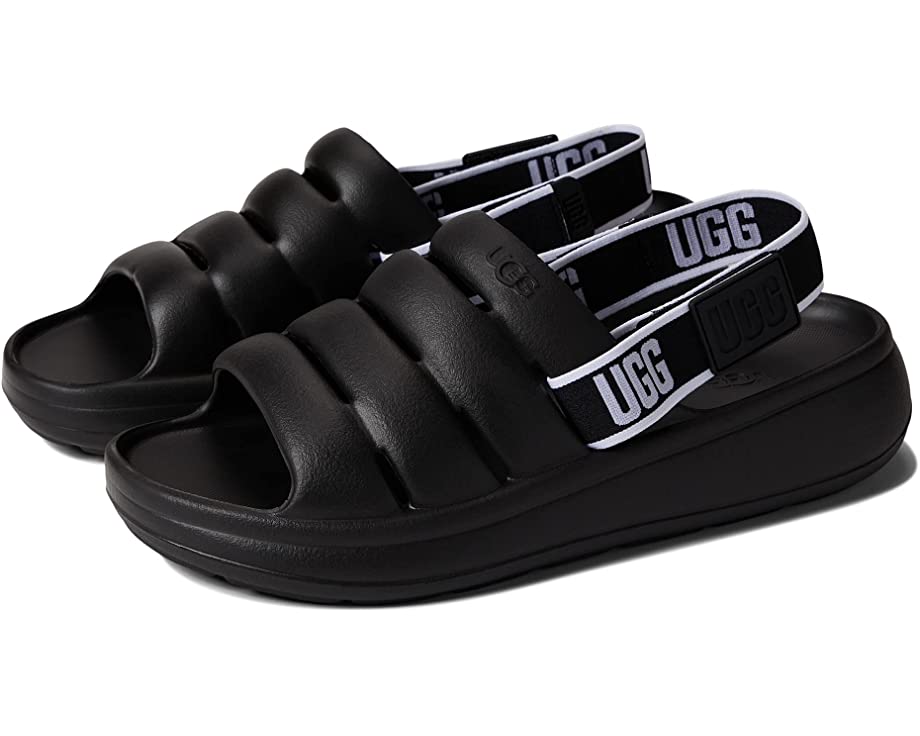 You may also want to pack:
Baby power
Book
Beach blanket
Chairs
Cooler
Fins & snorkel
Flotation devices
Food and drinks
Handicapped parking permit, if applicable
Hand sanitizer or hand-wipes
Lip balm
Medications, if applicable
Money (for parking, refreshments, etc.)
Wet bag